Sebastian Schunke / Diego Pinera Duo "Elusive Beauty"
The Art of Modern Latin Jazz – presenting the award winning CD "Elusive Beauty"
(Connector)
Sebastian Schunke – piano, keyboards, composition (Berlin/Germany)
Diego Pinera – drums, percussion (Berlin/Uruguay)
Benjamin Weidekamp – bass clarinet (Berlin)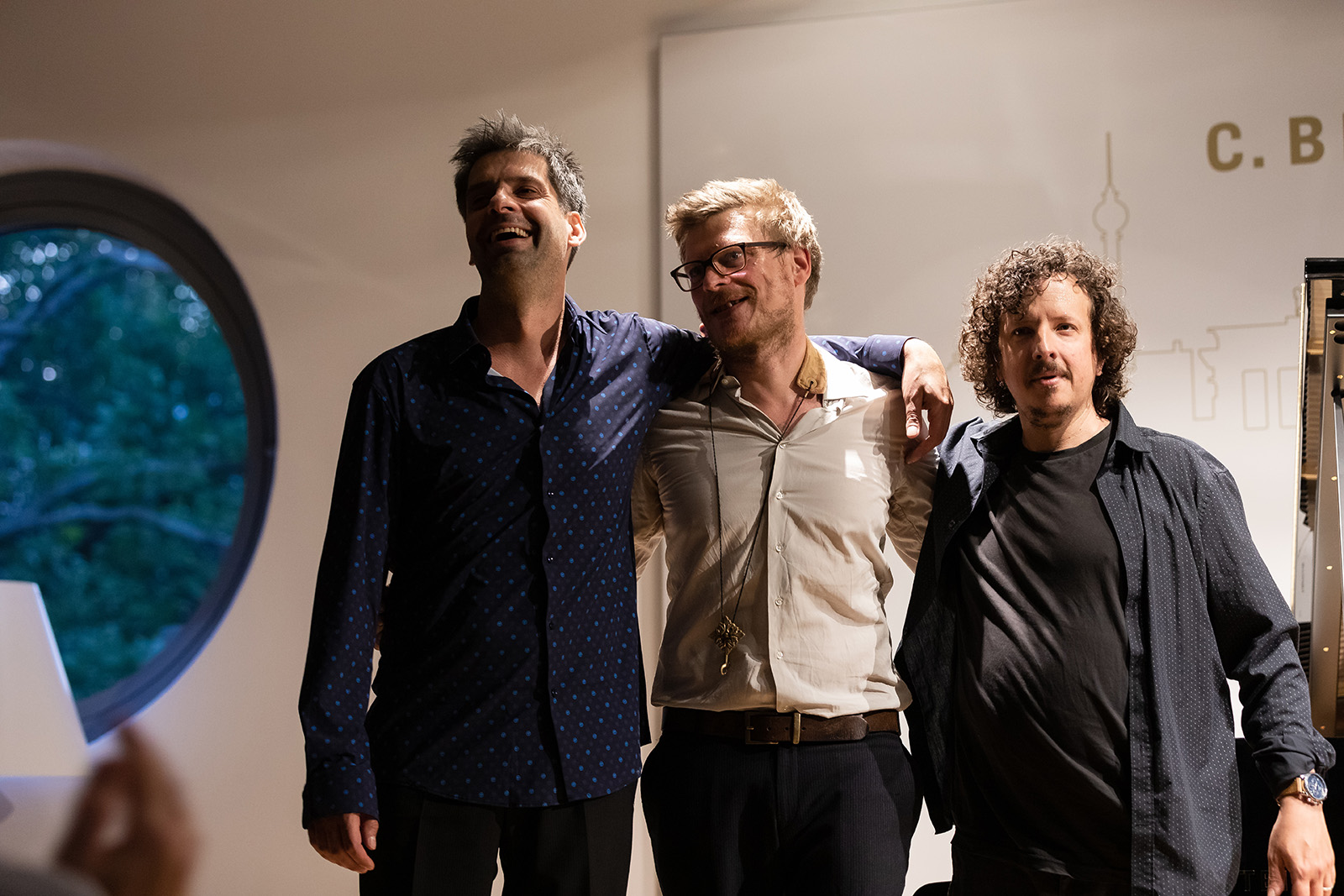 "…But all said and done, the Sebastian Schunke Group stole the show"
That's Shanghai; Shanghai, China
"…The most innovative Latin Jazz Band existing"
latinjazznet.com; Toronto, Canada
"…that guy Sebastian Schunke is a very, very fine pianist-composer, he is very good!"
Paquito d' Rivera, 10 time Grammy Award Winner, USA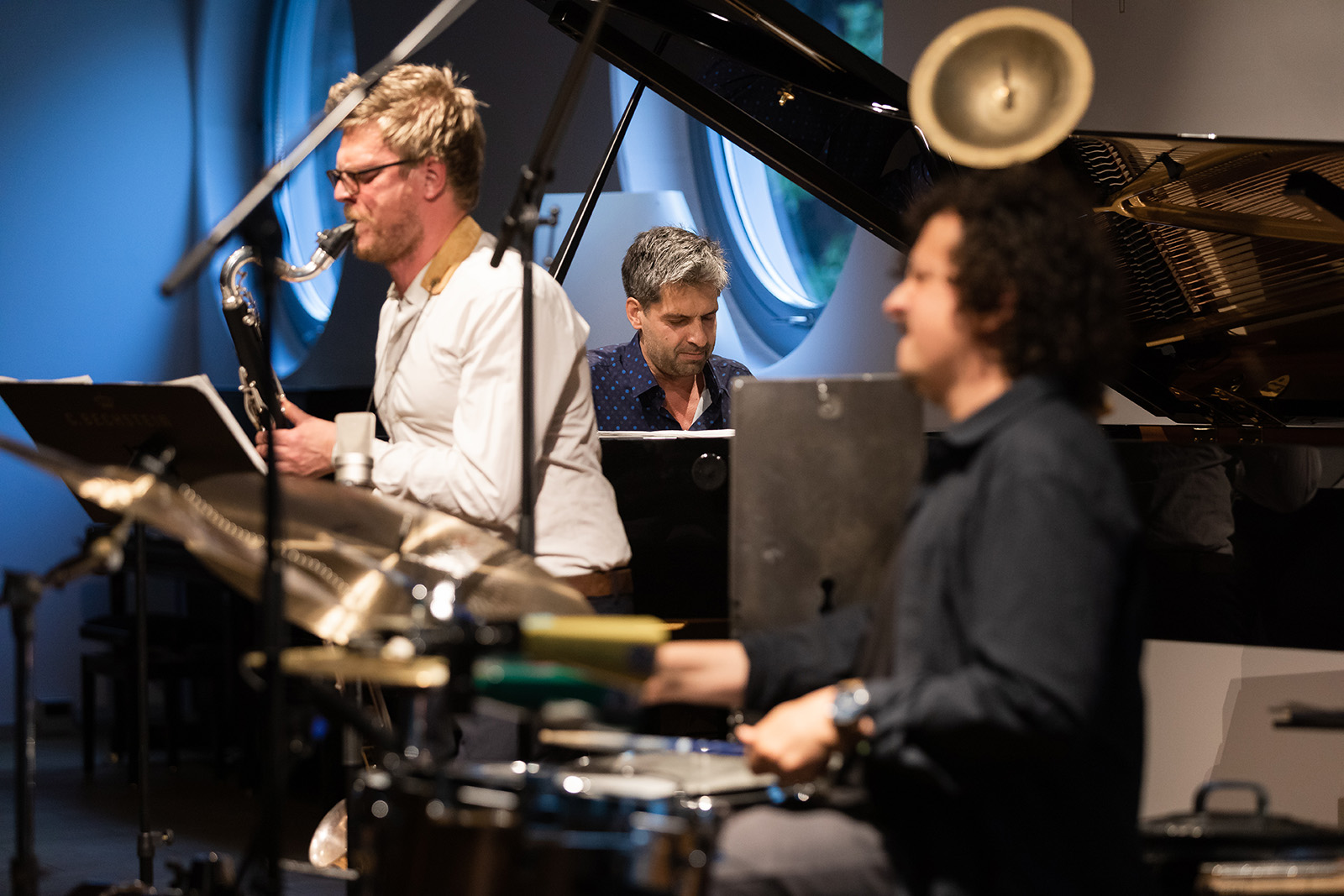 Description of the "Elusive Beauty" Project by Josef Engels (die Welt, Jazzthetik):
"…Hidden beauty" – that would be another way of expressing "Elusive Beauty", the title of Schunke's new recording. This is the most radical album to date by Schunke, who comes from Berlin and who has been seen as a visionary of Latin Jazz, ever since his debut CD "Symbiosis" which he recorded in New York in 2000 together with Antonio Sanchez and John Benitez.  It's a reputation that was masterfully reinforced by his album "Genesis, Mystery and Magic" of 2014.  This recording, with stars from Europe and the USA including Nils Wogram and Alex Sipiagin, drew Schunke into 5-star album reviews of the most important publications worldwide, and the German magazine Jazz thing hailed it as a masterpiece.
But after this big success, which drew on all Schunke's previous creative work, creating a bridge between Latin culture, progressive jazz and European classical music, the pianist thought it was time for a break.  "I wanted to rediscover the piano for myself and not be limited, to be unbounded, so to speak," the 44-year-old pianist said.  The result of years of piano and music research and soul-searching, during which Schunke drew inspiration from such different figures as the British composer Harrison Birtwistle or the US percussionist Tyshawn Sorey, can now be heard on "Elusive Beauty".For the first time in his career, Schunke has dispensed with a bassist, who in Latin jazz is generally an indispensable pulse-provider, thus opening up previously unheard spaces in the depths of the piano register.  Four of the seven pieces on "Elusive Beauty" are duets with the Uruguayan percussionist Diego Pinera, whom Schunke has valued as a reliable partner for more than ten years.  But even the extremely virtuoso rhythmist, who was awarded the "Echo Jazz" of 2017 as the best percussionist, is drawn out of his comfort zone.  It is no longer enough to make complex, uneven Latin grooves fly (Schunke's trademark since the start of his career), but it is also a question of thinking in musical categories.  With the utmost sensitivity, Pinera coaxes drops of sound out of a sea of percussion instruments such as steel drums, timbales, kettle drums or countless cymbals, and makes them sing.(…)Schunke did not locate his "Elusive Beauty" in the vacuum of the avant garde.  Traditional Latin American rhythms keep turning up in new tracks by Schunke, who regularly performs in South America.  You can hear plena from Puerto Rico in the lead-in number "Rapsodia No. 3", or son from Cuba as in "Back to Life – Part II".  And although Schunke and Pinera interpret their grooves in truly daring sequences of uneven beats, they set the listener dancing inwardly.
What is happening here is the improbable symbiosis of apparent contrasts.  The mathematical precision of advanced Latin jazz, the passion of Latin American folk culture, and the harmonic understanding of European modernity influenced by Schönberg and Webern, have all led to the creation of something new.  To a certain extent this is a development of the "Third Stream" movement started by Gunther Schuller, which extends the blend of jazz and classical music by a Latin component in Schunke's "Fourth Stream".
On "Elusive Beauty" a fragile beauty has been preserved whose harmonic form is made to shine in dark colors thanks to the oscillations of a delightfully dissonant chordal note.  And we witness the birth of a special musical and compositional idiom which could become something quite new for Latin jazz, just as Ornette Coleman's revolutionary musical philosophy did for the hard bop of the late 1950s that had become so set in its ways.  All in all: in the most delightful way, on his seventh album Sebastian Schunke lives up to his reputation as a bold innovator."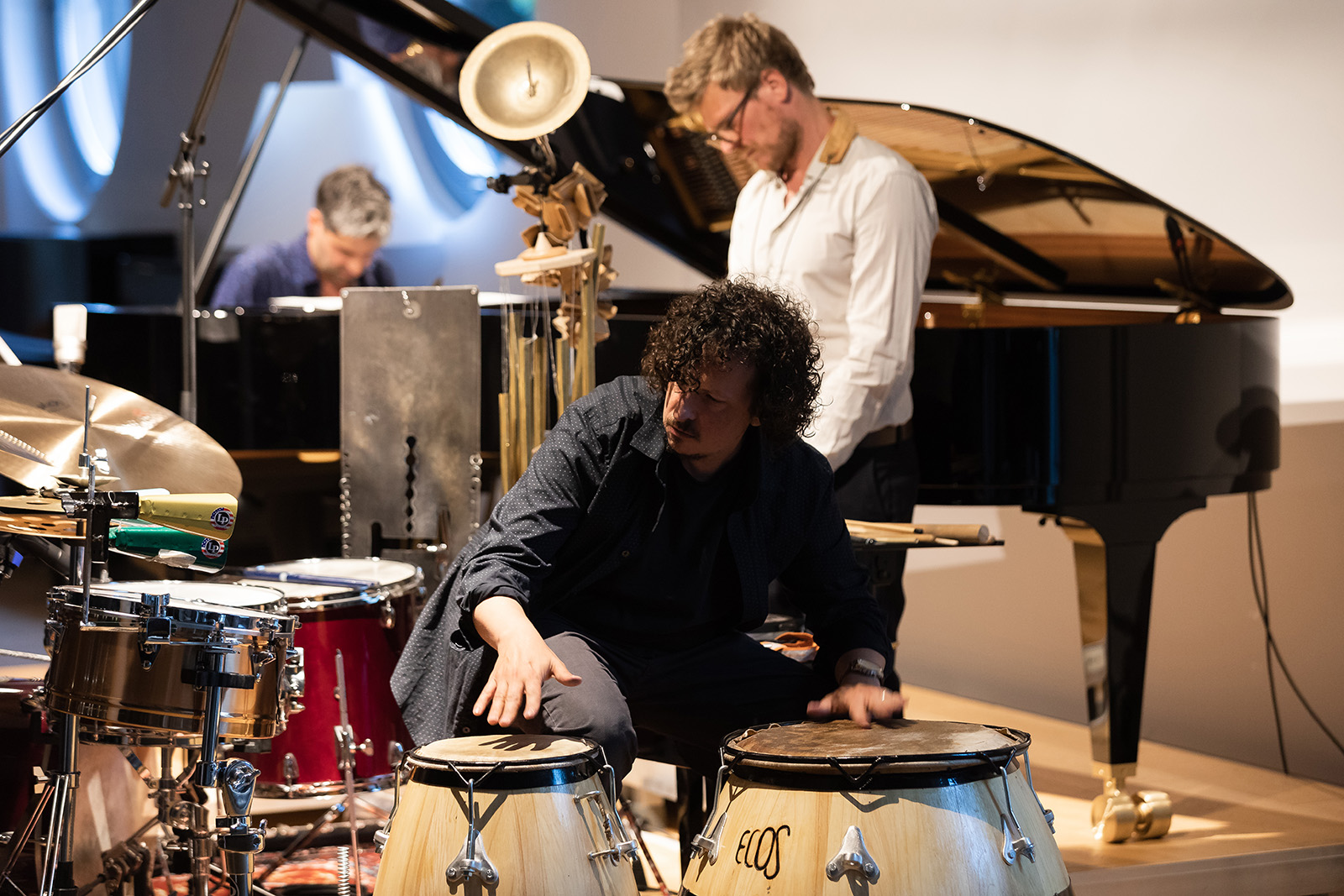 For 20 years, Sebastian Schunke has been an energetic part of the international jazz scene. Schunke is one of the young leading Jazz composers and pianists worldwide, based in Berlin. As a soloist and with his groups he always creates a fresh new sound, unifying the modern Berlin Jazz with African and Latin American elements. Sebastian unites jazz musicians of international renown, coming from a variety of cultures: Paquito de Rivera, Antonio Sanchez, Nils Wogram, Dafnis Prieto, John Benitez, Yosvany Terry, Richie Flores and Pernell Saturnino have all been part of his group and contributed to his unique sound.
With seven international acclaimed CDs and several tours to Asia, South America, Central America, Europe and the US – Schunke has achieved a distinguished name in the Jazz community. His newest and most innovative project is his Duo with his longtime drummer Diego Pinera from Uruguay featuring Benjamin Weidekamp on bass clarinet. Benjamin Weidekamp is known to be one of the most interesting figures in the modern experimental Berlin Jazz Szene with several CDs on the Label WhyplayJazz.
In this Project they create a totally new and unpredictable Sound. They recorded the CD "Elusive Beauty". On this CD Sebastian created for the second time a new Stile in Music "the fourth stream" combining the "New Music" of the 21. century with the roots of Afro Latin America. With Diego Pinera Schunke has toured with different Projects with enormous success around the world, always to the delight of their rapidly growing group of fans and admirers. Schunke won for this CD the "Cuban Grammy".