Sebastian Schunke "Existential Intensities" featuring Berlin Brew
Sebastian Schunke – piano, composition
Nick Dunston – upright bass
Moritz Baumgärtner – drums
Philipp Gropper – sax
Robby Geerken – percussion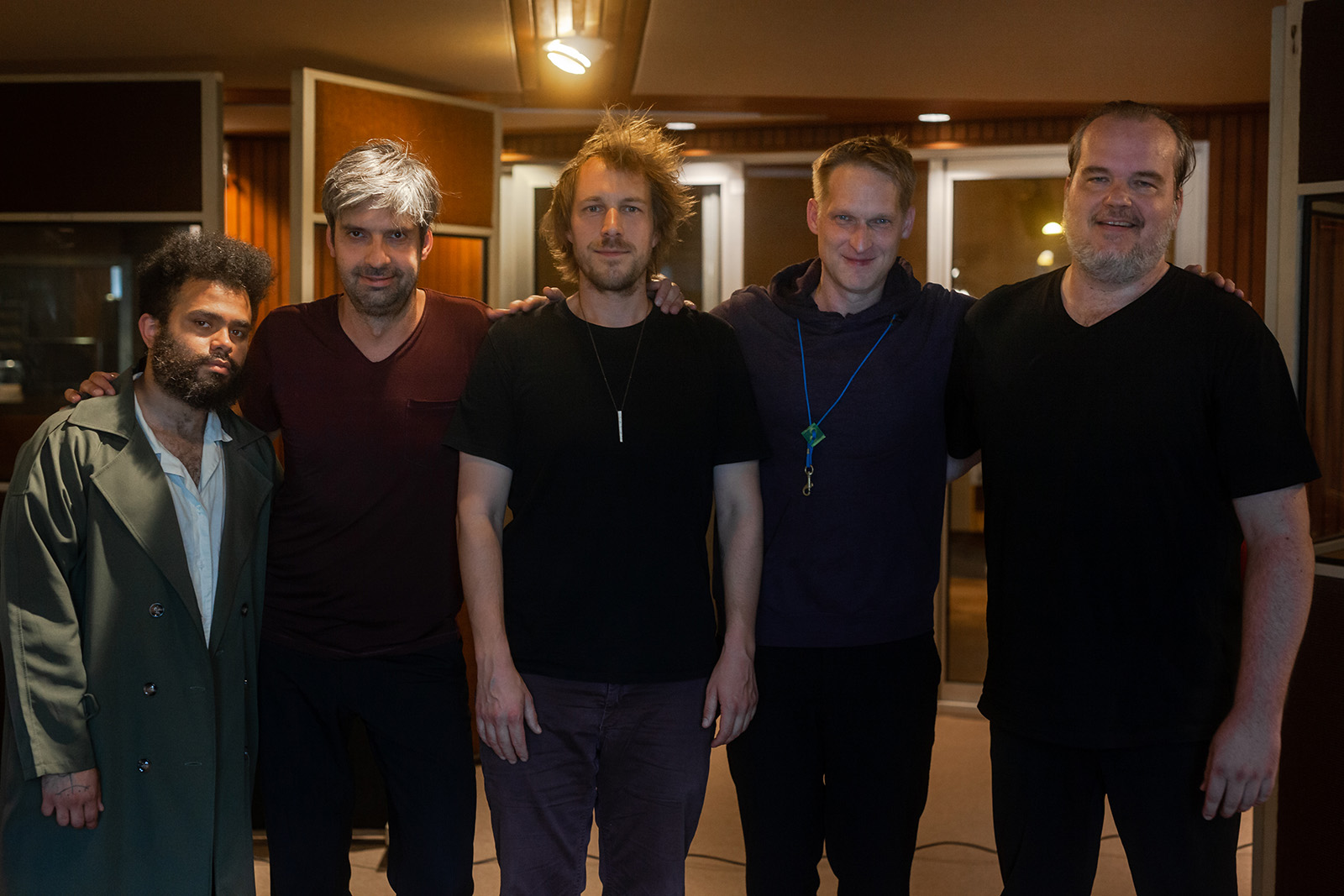 History was made in Havana, Cuba in May 2022, when a German won one of Latin America's most important music awards. For his album "Elusive Beauty", recorded for Termidor's "Connector Records" label, Sebastian Schunke received the "Premio Internacional" at the Cubadisco Festival, Cuba's homegrown version of the Latin Grammy awards. This pianist, composer, and conceptual artist, a resident of Berlin, was honored for his extraordinary contribution to driving the ongoing evolution of Cuban and Latin American culture. The accolade honored his prolonged and intensive efforts to bridge the gaps between the worlds of Latin, jazz, and modern European classical music, the results of which have been documented by a series of recordings spanning almost exactly 20 years. His voyage began in 2002, when Schunke teamed up with Puerto Rican bass heavyweight John Benitez and Antonio Sánchez, a then up-and-coming drumming star, to open the door to an entirely new interpretation of Latin Jazz, particularly in rhythmic terms.
For "Existential Intensities," his eighth album released under his own name, the artist – who plays a C. Bechstein grand piano – quite literally plunged more deeply into the heart and soul of Afro-Cuban culture than ever before in his career. Armed with a scholarship from the Senate of Berlin for exploring Cuba's religious rhythms, Schunke spent time on the island in 2019 gathering unique insights into the rites of the centuries-old Yoruba, Regla Congo, Arará, and Abakuá cults. He was privileged to attend ceremonies from which outsiders are normally excluded and experience first-hand the sound of sacred drums, swelling invocations, and dancing in praise of the Orishas. This experience, which led Schunke to the West African spiritual and musical roots of Latin and jazz music, profoundly touched him. Also because he had previously shied away somewhat from exploring the sacral aspects of Afro-Cuban culture due to his great respect for its immense depth.
Like for his previous albums, which featured grandmasters including Cuban jazz saxophonist and clarinetist Paquito D'Rivera, the pianist once again succeeded in recruiting genuine legends of Latin American music to collaborate in this project. For recording "Existential Intensities" in Cuba in May 2022, Schunke gained the participation of the critically acclaimed Los Muñequitos de Matanzas. This group of related musicians, established in 1952, is not only regarded as one of the most successful rumba ensembles of all times but also steeped in all of the island's religious creeds. It's incredibly fascinating to listen to the powerful chorus sounds and interwoven rhythms of the Cuban singers and Batá drummers juxtaposed with the unorthodox piano lines of the German musician's reinterpretation of Latin sounds. Like in the gradually intensifying "abakuá" and "yemayá" invocations, which are interpreted on the piano using the revolutionary tonal language of Helmut Lachenmann, the German doyen of contemporary classical music. "I wanted to make Lachenmann dance to the Muñequitos," says the man at the piano with a smile. Schunke wouldn't be Schunke if he didn't search for new, previously unsuspected links between cultures – and almost magically combine them in mystical union.
The best part of the recording is that it isn't constrained to a single sound. In "Existential Intensities", Schunke lets no fewer than four different formations have their say while ideally complementing one another. In this vein, the Muñequitos – who pay tribute to the secret male society of the Abakuá – contrast with the Grupo Oyundegara, in which it is women who assertively set the tone. The ancient songs of these two Cuban ensembles are in turn followed by contrasting modern jazz and contemporary chamber music. The first is embodied in his new "Berlin Brew" quintet whose fabulous lineup also integrates Philipp Gropper on sax; the recently added bassist Nick Dunston, a native of New York City who now lives in Berlin; percussionist Robby Geerken; and drummer Moritz Baumgärtner. The second is the "Trio Femmes" featuring Yodfat Miron on viola, Laure Mourot on flute, and Isabelle Klemmt on cello. Schunke has also ensured parity in the tonal language: Rebecca Saunder, a British composer born in 1967, is a counterpart to Lachenmann, whose untranslated collection of essays "Music as an Existential Experience" is echoed in the album's title.
"Existential Intensities" comes across as a global credo that dissolves the dualities of male and female, archaic and modern, and sensory and transcendental at a higher level. Schunke reveals himself as an inspired mediator. As diverse as the 11 pieces on the recording may initially seem, they are subtly linked by shared piano motifs that pop up again and again in widely differing contexts as parts of a universally true gospel. "Existential Intensities" thus becomes a new testament to sound and the physical and spiritual release that it is capable of inducing.