"Existential Intensities" featuring Munequitos de Matanzas
With the project "Existential Intensities" featuring "Los Munequitos de Matanzas", Schunke combines the traditional religious rhythms of Yoruba, Arara and Abakua with modern European composers to create a new sound structure. At the same time, the "Rumba Matanzera" is inimitably lived by the essence and sound of the members of the Munequitos group and is challenged and reinterpreted by Schunke's sound cosmos. The repertoire ranges from traditional songs of the Afro-Cuban religious rites to the dance-powerful "rumba classics" of the Munequitos de Matanzas to the compositions of Schunke.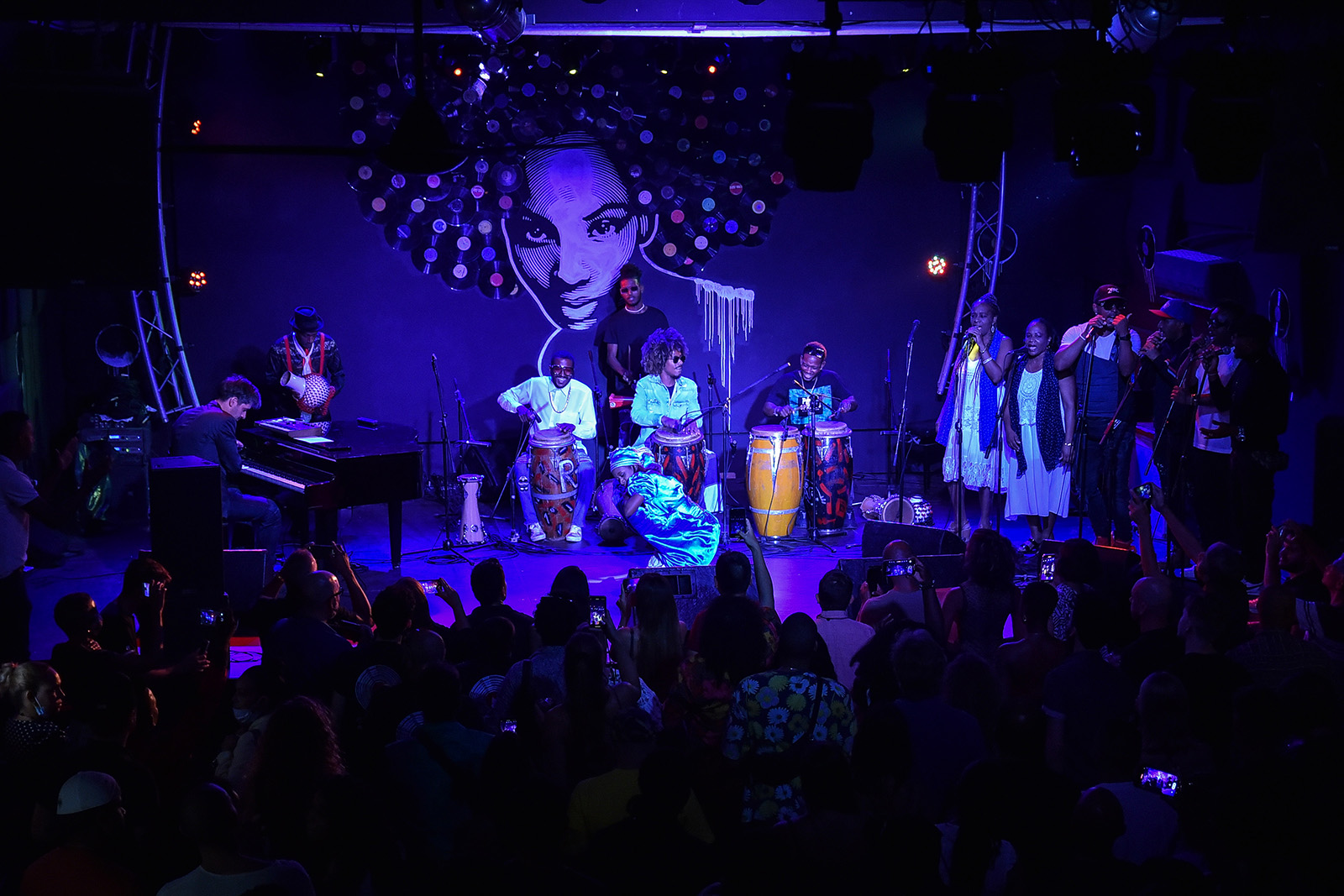 A contemporary – existentially intensive – journey to the origins of Afro-Cuban music culture, the likes of which have never been seen before!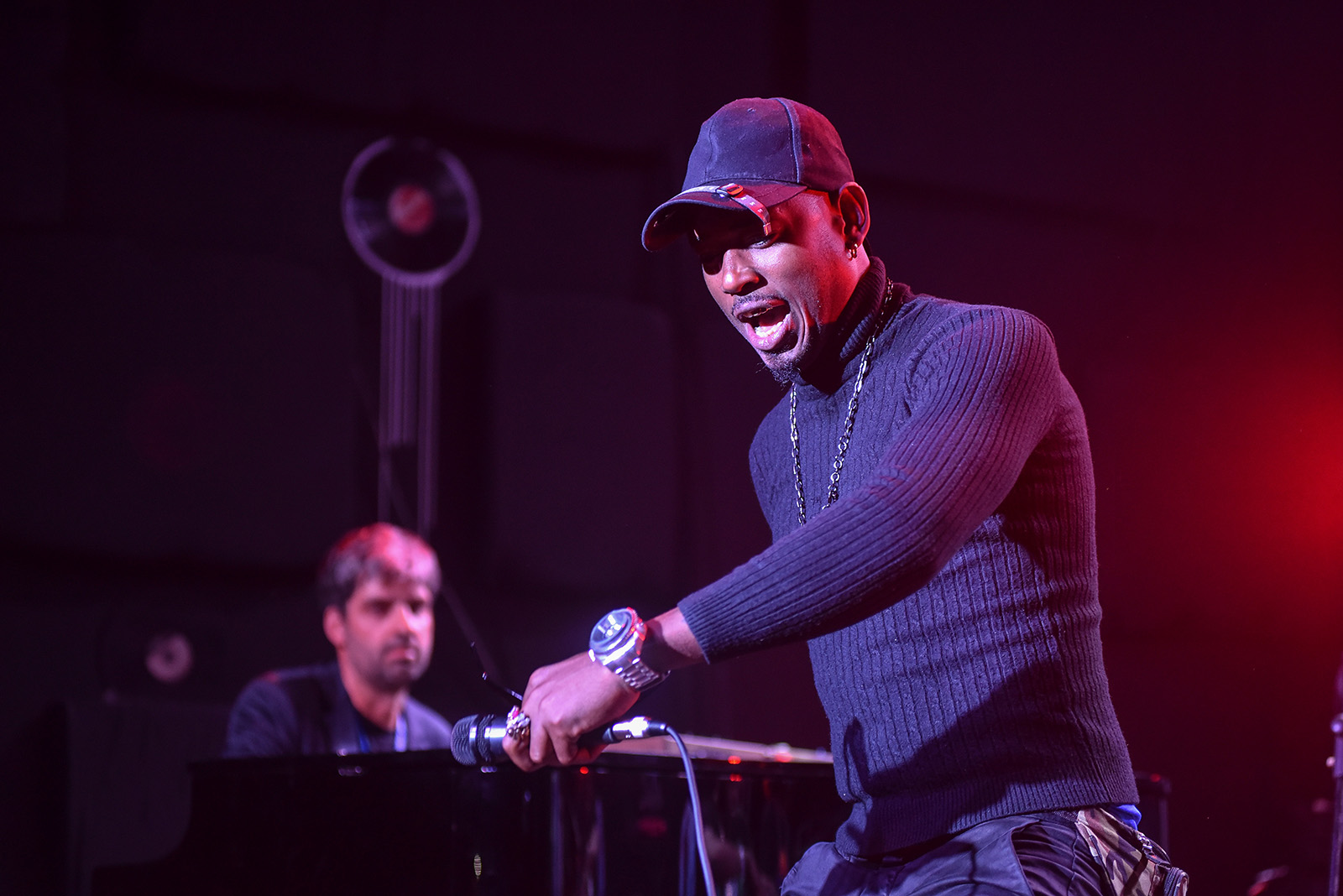 "For "Existential Intensities", his eighth album under his own name, the C. Bechstein artist went further than ever before in his career and undertook a profound research journey into the heart and soul of Afro-Cuban culture – in the truest sense of the word . Equipped with a scholarship from the Berlin Senate to explore the religious rhythms of Cuba, Schunke gained unique insights into the rites of the centuries-old cults of the Yoruba, Regla Konga, Arara and Abakuá during a stay on the island in 2019. He was allowed to attend ceremonies to which outsiders are not normally allowed, and was able to experience for himself the interplay of the sound of the sacred drums, the swelling incantations, and the dance in praise of the Orishas. This experience, which led Schunke to the spiritual and musical origins of Latin and jazz and their West African sources, deeply affected him. Also because he had always shied away from studying the sacred aspects of Afro-Cuban culture in depth – out of great respect for its immense depth. As on his previous albums, which featured grandmasters such as Paquito D'Rivera, the pianist was once again able to win over absolute legends of the Latin American music world for a collaboration. For "Existential Intensities" Schunke went into the studio in May 2022 with none other than the Muñequitos de Matanzas in Cuba. Founded in 1952, the association of musicians with family ties is not only considered one of the most successful rumba groups of all time, but is also privy to all of the island's religious traditions. It is incredibly fascinating to hear the overwhelming choral sounds and rhythms of the Cuban singers and Batá drummers in connection with the unorthodox piano lines of the Latin new thinker from Germany. For example, in the ever-increasing invocations "Abakuá" and "Yemaya", which on the pianistic side are based on the revolutionary tonal language of Helmut Lachenmann, the German doyen of new music. "I wanted to let Lachenmann dance to the muñequitos," says the man at the piano with a smile. Schunke wouldn't be Schunke if he didn't look for new and previously completely unimagined lines of connection between cultures – and lead them in an almost magical way to a Unio mystica."
(Josef Engels Welt, Jazz thetik)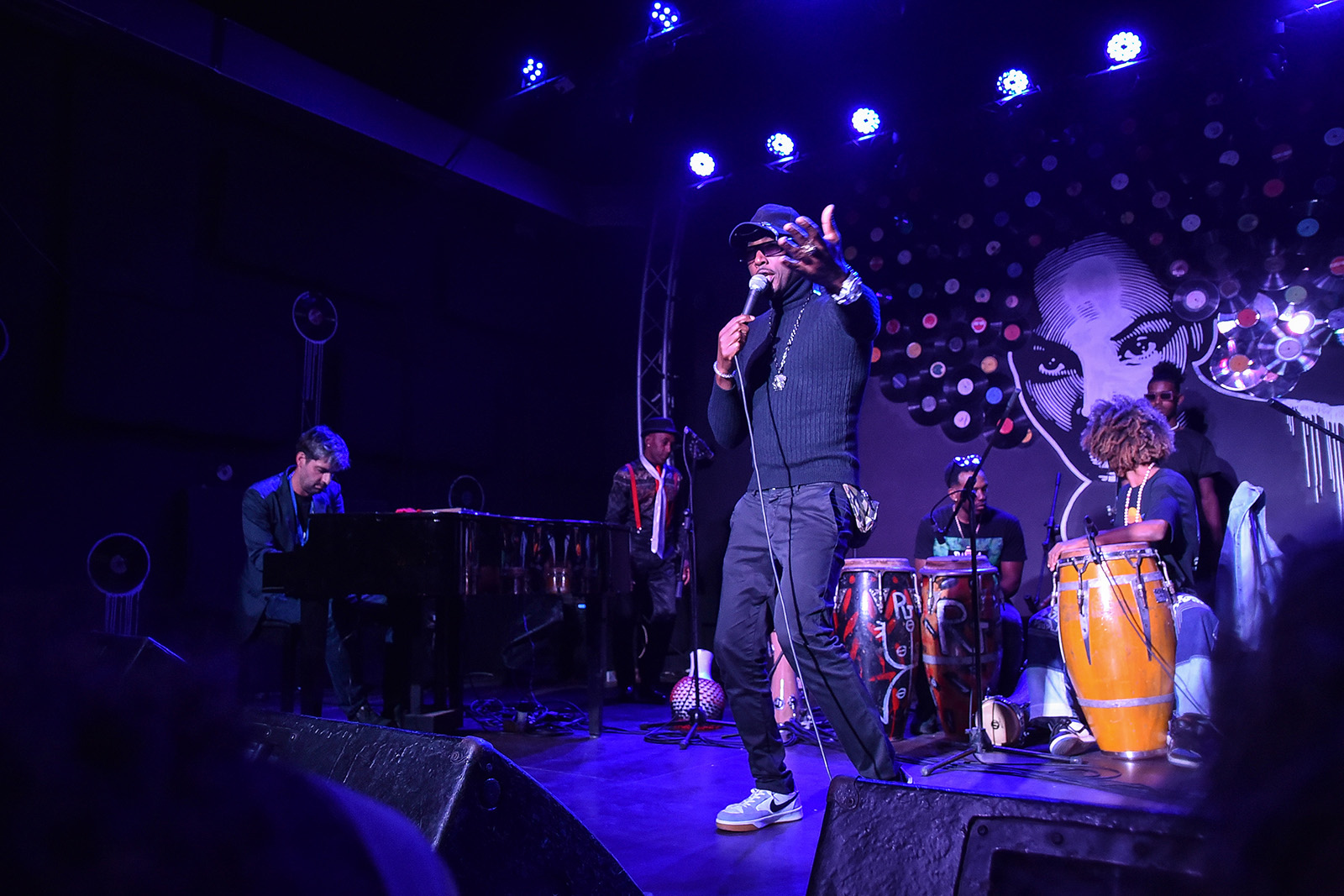 Sebastian Schunke – piano, composition
Members of the Munequitos de Matanzas group:
Diosdado Enier Ramos "Figurin" – Main Vocal, Choir, Cata
Juan Raúl Martínez – Main Vocal, ChoirDenis R. Fernández – Main Vocal, Choir
Yuniscleyvis Ramos – Main Vocal, Choir, Tumbadora, campana, dance
Denis R. Fernández – Main Vocal, Choir
Luis Deyvis O. Ramos – Tumbadora, bata, clave
Jaime O. Ramos – Tumbadora, bata, small percussion
Dayan Ramos – Tumbadora, bata, small percussion, dance